Waking Spirit Flutes
at Hawks Gallery Flute Circle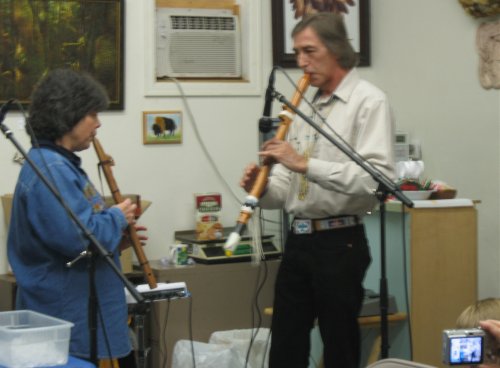 Rene and Vance starting their duet.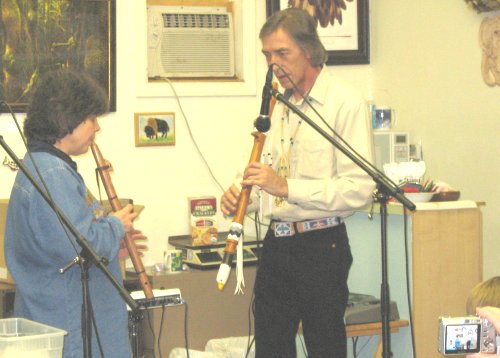 Rene and Vance's duet continues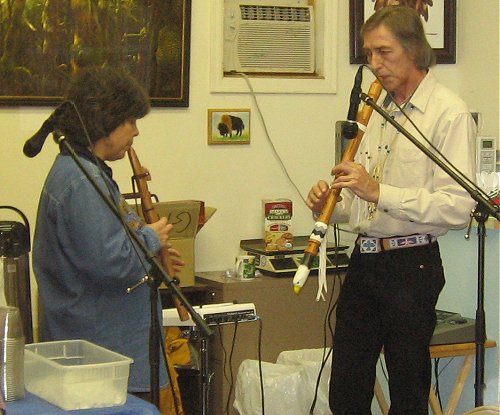 Rene and Vance finishing their duet.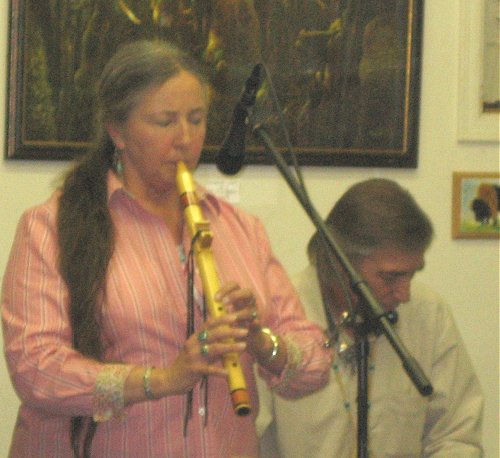 Terry playing 'Barbie' with Vance drumming.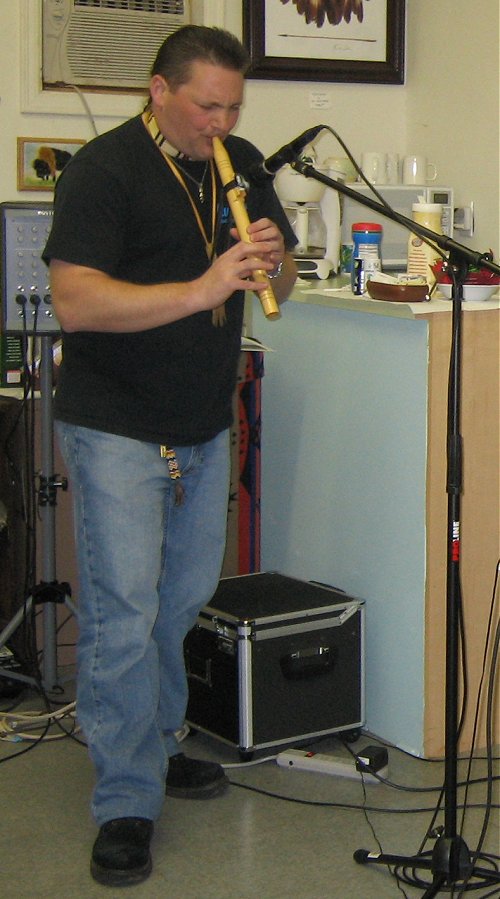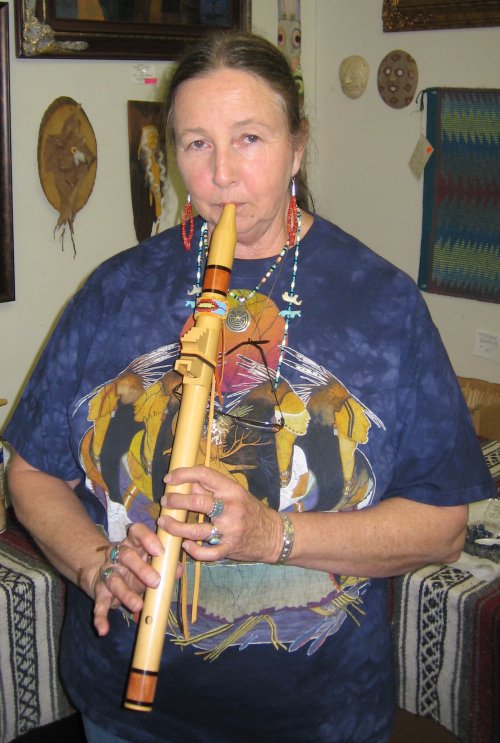 Terry twiddeling away!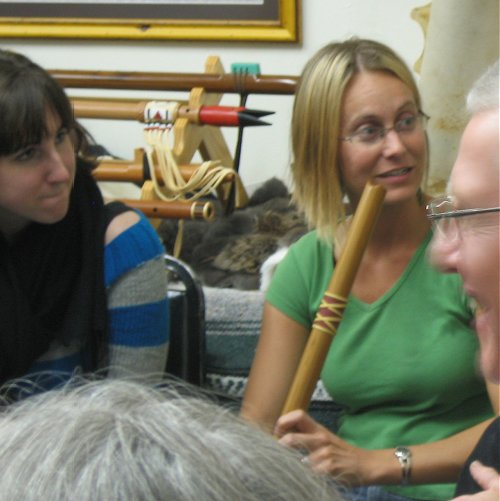 Angela learning more about the Anasazi flute Vance creates.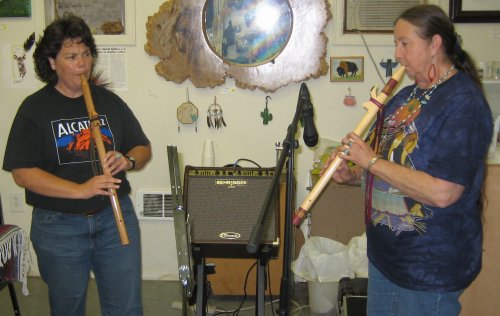 Beautiful duet played by Leah and Terry on their Waking Spirit Flutes.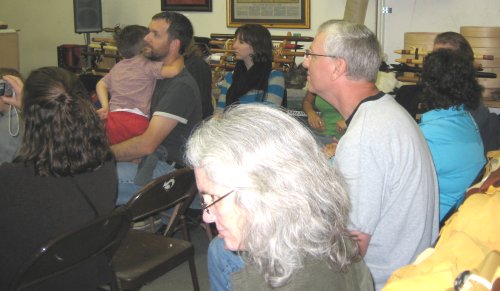 Audience enjoying the music.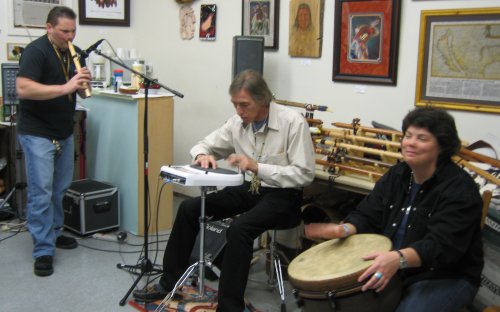 Grooving away to the music they are making.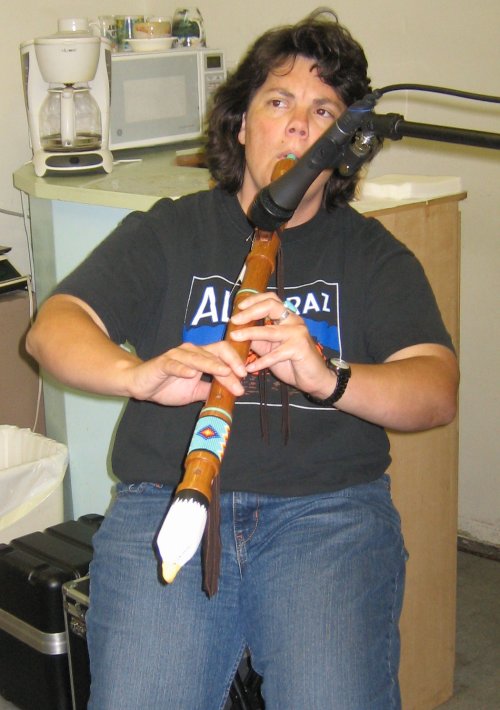 Leah playing her dream Waking Spirit flute!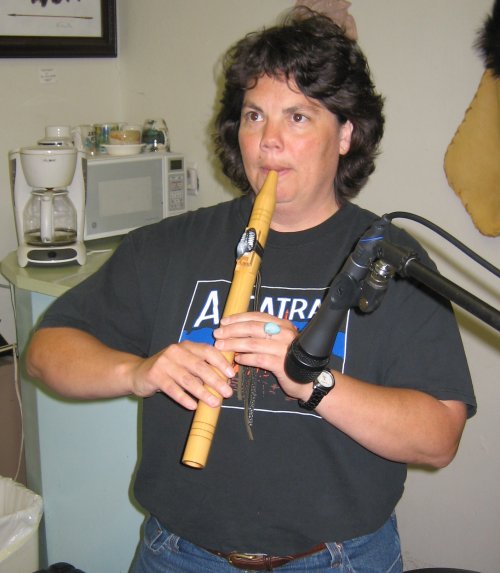 Leah being a little Loony with her Loon flute.